GLADAID ENTERPRISE CO.,LTD is een van de gerenommeerde namen betrokken bij de fabrikant leverancier en het Uitvoeren van
Key Coding Machine
fabriek Taiwan, Die is ontworpen door de beste kwaliteit grondstoffen en worden bedankt voor hun solide constructie en duurzame levensduur. Bekend om hun nauwkeurige metingen en eenvoudige bediening, zorgen wij ervoor om het product op goed gedefinieerde kwaliteit parameters te testen, zodat deze voldoen aan de industrie normen in te stellen. Wij bieden onze klanten op de meest betaalbare prijzen. Als u geïnteresseerd bent in een stijl van onze producten, aarzel dan niet om
contact met ons op
.
Wij bieden de beste kwaliteit en diversiteit van
Key Coding Machine
met redelijke prijzen. Wij hopen dat onze klanten onze producten van het bedrijf bevredigend vindt. Als u geïnteresseerd bent in onze producten of heeft u vragen over onze producten, aarzel dan niet om
contact met ons op
.
Key Coding Machine
Model - GL-6000
DIT productieve key code machine is geschikt voor de belangrijkste fabriek de productie.
Het systeem is geschikt met ABLOY®, Abus®, door de klant gespecialiseerd, vier toetsen per keer.
Het is het gebruik van verschillende kantelhoek snijdt voor rechts of links gedraaid toetsen met 4 stuks van wolfraam frezen.
Met een noodstop schakelaar.
Eenvoudig te bedienen, tijd te besparen en de efficiëntie!

specificaties:
Afmetingen: 56cm (W) * 83cm (D) * 113cm (H)
NW 170 Kg
GW 220 Kg
Meas. 19 CFT

Motor: 3Ph

Volgens klanten 'eiste machine of het een half-cirkelvormige of vierkante toetsen produceren.

GLADAID ENTERPRISE CO.,LTD
GL-6000
none
999999999
http://schema.org/InStock
USD
2020-12-31
https://www.keymachine.com.tw/nl/key-coding-machine.html
GLADAID ENTERPRISE CO.,LTD
90
out of
100
based on
100
user ratings
Enquiry Now
Producten Lijst
View Detail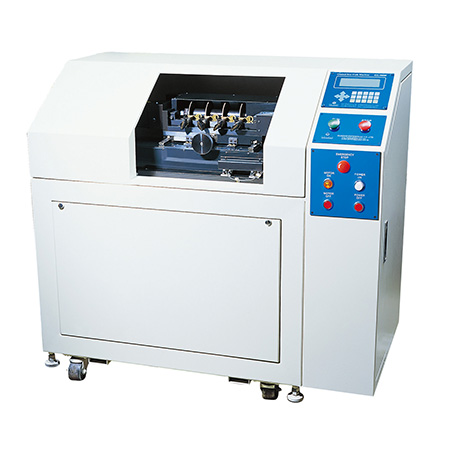 GLADAID ENTERPRISE CO.,LTD
Om de beste Key Coding Machine te vinden en te kopen, moet u de hoogste kwaliteit van Key Coding Machine fabrikant, leverancier, groothandel, distributeur, OEM en ODM weten van een fabriek in Taiwan
GL-9000
none
999999999
http://schema.org/InStock
USD
2020-12-31
https://www.keymachine.com.tw/automatic-key-machine.html
GLADAID ENTERPRISE CO.,LTD
90
out of
100
based on
100
user ratings
Speciaal ontworpen digit control toets making machine kan semi ronde of vierkante toets maken door het veranderen van slechts bankschroef. Dit is de productie van exclusieve klant de eis van de specificatie. Voor automatische code selectie van computer & vergunning gebruiker in te stellen aantal cycli vrij op hun eis. Voorzien van hardmetalen frezen. specificaties:Afmetingen: 126cm (W) * 68cm (D) * 117 cm (H)NW 300 KgGW 350 KgMotor: 3 fase, 1 HP, RPM 1725380V of 220V, 50 Hz
View Detail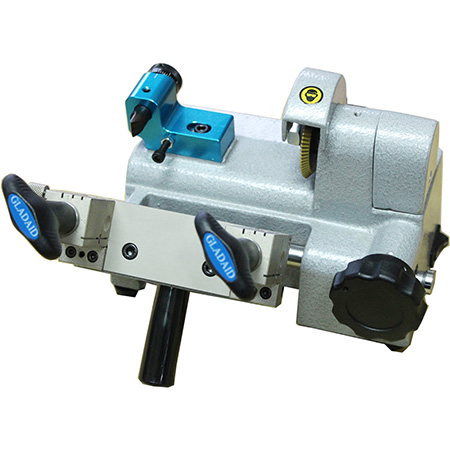 GLADAID ENTERPRISE CO.,LTD
Om de beste Key Coding Machine te vinden en te kopen, moet u de hoogste kwaliteit van Key Coding Machine fabrikant, leverancier, groothandel, distributeur, OEM en ODM weten van een fabriek in Taiwan
GL-320
none
999999999
http://schema.org/InStock
USD
2020-12-31
https://www.keymachine.com.tw/key-cut-machine.html
GLADAID ENTERPRISE CO.,LTD
90
out of
100
based on
100
user ratings
GL-320 handleiding toetsen duplicator is een lichtgewicht, geschikt voor het uitvoeren van het werk, kan worden uitgerust met een overdekt elektriciteit of auto-oplader. Hij weegt slechts 7 kg, kan de aard van de sleutels te kopiëren, met inbegrip van elke vorm van dubbele zij gegroefde sleutel, autosleutels, motorfiets sleutels, enz., Is er geen extra accessoire nodig. Optionele AC of gelijkspanning. De 4-ways bankschroef kan uw behoefte om vast te houden tot aan 115mm sleutel verwijzen. Kan kopiëren elke vorm van dubbele zij gegroefde sleutel, autosleutels, motorfiets sleutels, enz., Is er geen extra accessoire nodig. Lichtgewicht gemakkelijk te gebruiken. Uitgerust met V type HSS cutter. Oplaadbare Power Battery Optioneel. specificaties:Afmetingen: 210 mm (W) * 250mm (D) * 160 mm (H)NW: 7 kg GW: 8 KgMeas. 0,8 cuftMotor: 110V of 220V, 50 of 60 Hz12VDC / 110W, RPM 3200