GLADAID ENTERPRISE CO.,LTD is one of the renowned names involved in Taiwan manufacturer, supplier and exporter a comprehensive range of
Automatic Key Machines
. In order to assure the quality of our range, we manufacture this utilizing high grade material, which we procure from certified vendors. We provide these products with different gradations in size and specifications customizable as per the clients' exact needs. Our range is in high demand by our client spread across the international market and can be availed at industry leading prices.
We can provide with best
Automatic Key Machines
and thoughtful after-service. Besides, our quality controllers ensure that only the best and flawless gamut is delivered to the market.

Automatic Key Machines

Model - GL-9000
Special designed digital controlled key making machine may make semi-circular or square key by changing vise only.
Production upon customer's exclusive requirement of specification.
Automatic code selection by computer & permit user to set up cycle number freely upon their requirement.
Equipped by tungsten cutters.
Easy to operate, save time and efficiency!
Specifications:
Dimensions: 126cm(W)*68cm(D)*117cm(H)
N.W. 300 Kg
G.W. 350 Kg
Motor: 3 Phase, 1 Hp, R.P.M. 1725
380V or 220v, 50 Hz
GLADAID ENTERPRISE CO.,LTD
GL-9000
none
999999999
http://schema.org/InStock
USD
2020-12-31
https://www.keymachine.com.tw/automatic-key-machines.html
GLADAID ENTERPRISE CO.,LTD
90
out of
100
based on
100
user ratings
Enquiry Now
Products List
View Detail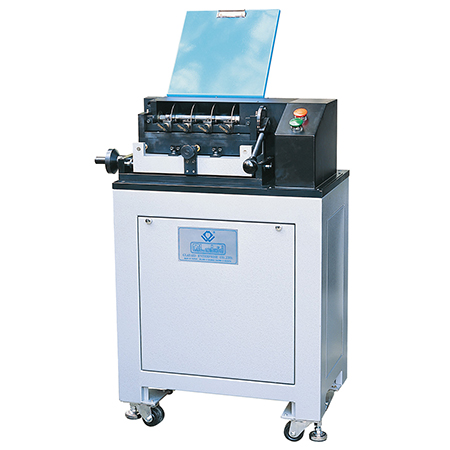 GLADAID ENTERPRISE CO.,LTD
Shop the best guide of Automatic Key Machines, you need to know about the highest quality of Automatic Key Machines manufacturer, supplier, wholesaler, distributor, OEM and ODM from a factory in Taiwan
GL-6000
none
999999999
http://schema.org/InStock
USD
2020-12-31
https://www.keymachine.com.tw/key-code-cutting-machine.html
GLADAID ENTERPRISE CO.,LTD
90
out of
100
based on
100
user ratings
THIS custom-made, versatile code machine cuts keys with different angles of inclination for either right-or Left-turn keys. Suitable for factory production, it duplicates four keys of one code simultaneously. Specifications: Dimensions: 56cm(W)*83cm(D)*113cm(H) N.W. 170 Kg G.W. 220 Kg Meas. 19 CFT Motor: 3Phase, 1 Hp, R.P.M. 1725 380V or 220v, 50 Hz
View Detail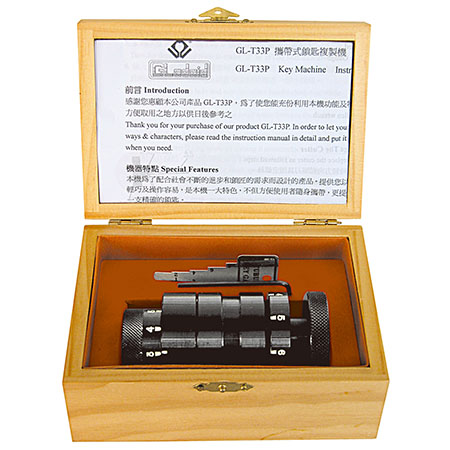 GLADAID ENTERPRISE CO.,LTD
Shop the best guide of Automatic Key Machines, you need to know about the highest quality of Automatic Key Machines manufacturer, supplier, wholesaler, distributor, OEM and ODM from a factory in Taiwan
GL-T33P
none
999999999
http://schema.org/InStock
USD
2020-12-31
https://www.keymachine.com.tw/tubular-key-cutting-machine.html
GLADAID ENTERPRISE CO.,LTD
90
out of
100
based on
100
user ratings
This is the spare parts main for portable tubular key machine that can cut standard size scquence tubular keys by code with no motor. Specifications: Dimensions: 110 mm(W)*160mm(D)*70mm(H) N.W. 0.4 Kg G.W. 0.7 Kg Meas. 0.04 CUFT