We would like to be your reliable Taiwan
Keys Cutting Machine
manufacturer, supplier and exporter, and factory. If you are interested in any styles of our products, please feel free to
contact us
. Enquiries from global wholesalers, distributors, buyers, agents and OEM/ODM are welcome.
we have for our clients high grade
Keys Cutting Machine
products. Pls let us know what you need, we will try our best to satisfy your request, to help you move further in your way to success. We believe the only way to differentiate yourself from the competition is through service.

Keys Cutting Machine

Model - GL-888K
The 2 way vise can refer your need to hold till 128mm key and any type of double side grooved key.
Both upper and lower section of the vise duplicate 128mm keys and special / unusual keys that extra adapter is needed.
Specifications:
Dimensions: 360 mm(W)*310mm(D)*240mm(H)
N.W. 20 Kg
G.W. 22 Kg
Meas. 2.48 CUFT
Motor: Single Phase, 1/5 Hp
110V or 220v, 50 HZ or 60 HZ
GLADAID ENTERPRISE CO.,LTD
GL-888K
none
999999999
http://schema.org/InStock
USD
2020-12-31
https://www.keymachine.com.tw/keys-cutting-machine.html
GLADAID ENTERPRISE CO.,LTD
90
out of
100
based on
100
user ratings
Enquiry Now
Products List
View Detail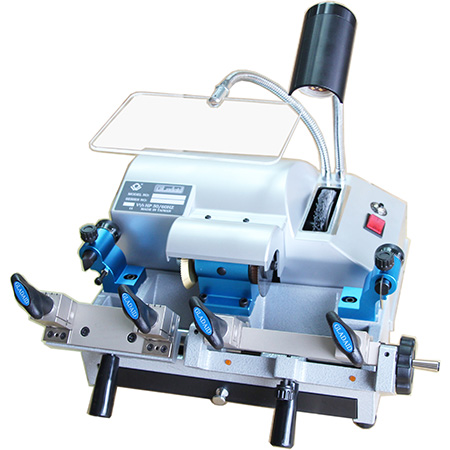 GLADAID ENTERPRISE CO.,LTD
To find and shop the best Keys Cutting Machine, you need to know about the highest quality of Keys Cutting Machine manufacturer, supplier, wholesaler, distributor, OEM and ODM from a factory in Taiwan
GL-888AL
none
999999999
http://schema.org/InStock
USD
2020-12-31
https://www.keymachine.com.tw/best-key-cutting-machine.html
GLADAID ENTERPRISE CO.,LTD
90
out of
100
based on
100
user ratings
The 4way vises can refer any double-sided grooved keys, and can use the key gauge to place shouldered keys on right position of grooved vise. The special using of vise carriage can be locked into the stationary or into swivel position. Specifications: Dimensions: 360 mm(W)*310mm(D)*240mm(H) N.W. 20 Kg G.W. 22 Kg Meas. 2.48 Cuft Motor: Single Phase, 1/5 Hp 110V or 220v, 50 HZ or 60 HZ
View Detail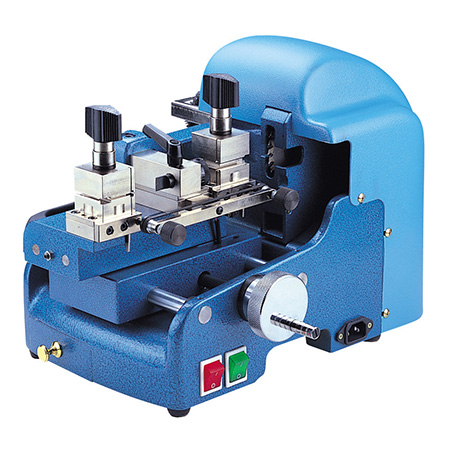 GLADAID ENTERPRISE CO.,LTD
To find and shop the best Keys Cutting Machine, you need to know about the highest quality of Keys Cutting Machine manufacturer, supplier, wholesaler, distributor, OEM and ODM from a factory in Taiwan
GL-035
none
999999999
http://schema.org/InStock
USD
2020-12-31
https://www.keymachine.com.tw/high-security-key-machine.html
GLADAID ENTERPRISE CO.,LTD
90
out of
100
based on
100
user ratings
GL-035 machine can duplicate any kind of keys without limitation in length. Safety micro switch protection. Horizontal sliding feeding table (it make cutting more precise) Plastic safety cover to avoid steel/brass…ETC. (dust from splashing out). C/W tungsten carbide cutter. 4-ways jaws (it can clamp a large variety of blanks keys including double sided keys). Specifications: Dimensions: 265 mm(W)*275mm(D)*335mm(H) N.W. 16 Kg G.W. 18 Kg Meas. 2.48 CUFT Motor: Single phase, 90W, Rpm3450 110V or 220V, 1.7A